Unistock site in Lorient commercial port
24 Mar 2021
Guided tour by Gilles Lartigue for AML employees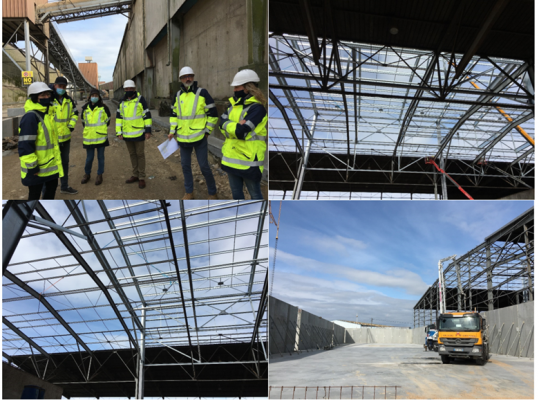 Cranes are working to install the new structure of the Unistock warehouse extension.
The 3,500 square meters expansion and modification of the conveyor will allow the storage of around 60,000 tonnes of goods and will provide a loading lane for trucks.
After the earthworks on the site, the erection of the perimeter walls is almost completed. The assembly of the framework and the asbestos removal of the cladding are in progress.

The objective is to put the warehouse into production at the beginning of July.