The Joseph Roty II on stopover in Lorient
4 Mar 2022
A.M.L, shipping agent of Joseph Roty II during her call at Lorient port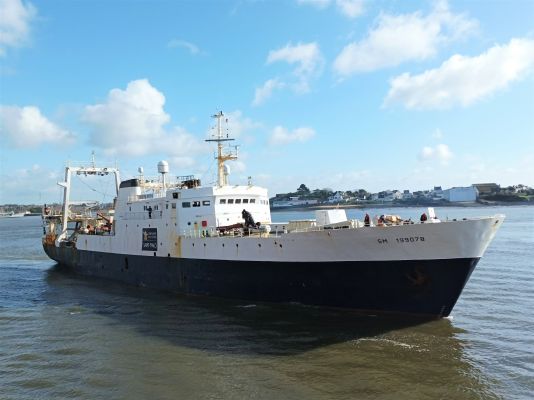 The Joseph Roty II, built in 1974, is the largest freezer factory trawler in Europe. She catches blue whiting which is processed on board into surimi paste.
90 meters long, the Joseph Roty II has 50 sailors on board and produces around 3,000 tons per year.
The vessel belonging to the « Compagnie des Pêches de Saint-Malo » left the port of Lorient this Friday, March 4 late in the morning, under the sun.