The liner EUROPA calling at Concarneau
8 Sep 2021
AML, shipping agent of the luxury vessel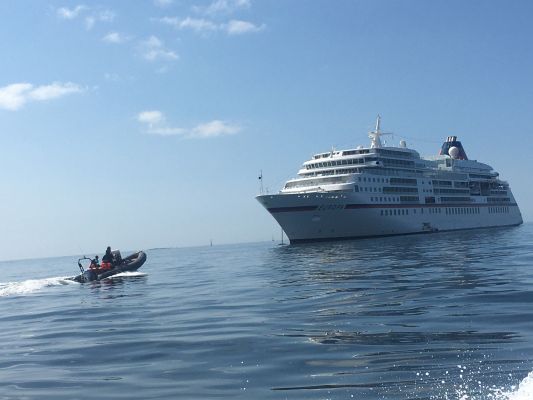 The "Agence Maritime Lorientaise" agency, on behalf of one of its cutomers, was in charge of the shipping agency of the cruise liner EUROPA, calling off Concarneau's coast on Monday August 23rd, with arround 240 passengers onboard.
On August 20th, the same vessel anchored off Belle-Ile coast.
The AML's shipping department performed usual formalities, thus participating in the smooth execution of both calls.